Receiving a Type 1 Diabetes diagnosis for you or your child is never easy. It can often feel very overwhelming and isolating, leaving your head spinning and your heart hurting. Having been there myself with my daughter, I wanted to offer up five, must-have products that made life so much easier and type 1 more manageable in those early days. 
I am an Amazon Affiliate and this post contains affiliate links. If you click on one and choose to make a purchase, I will make a small commission at absolutely no cost to you! Plus, it helps support the podcast so THANK YOU!
Check out the podcast's 10 week series for the Newly Diagnosed! 
So you have type 1 diabetes... now what??
When you leave the hospital immediately after getting that big diagnosis of type 1 diabetes, things can initially seem very scary and intimidating. If you are a parent, I liken it to bringing home a newborn baby. Everything is different and weird and none of us actually know what we're doing. 
Sure, you leave with the obvious items needed to manage type 1 like new prescriptions. And perhaps you ran to the store to grab some carb-free snacks and a handful of low treats. But then there are the less obvious items that no one really tells you about. Those that will make your life as a newly diagnosed T1D family so much easier. I'm here to tell you about those!
Five Must-haves after a Type 1 Diabetes Diagnosis
Food Scale
Having a digital food scale is a game changer when it comes to accurate carb counting. And, as we all know, precise carb counting is at the very core of good diabetes management.  Using measuring cups to determine carbohydrate values can often lead to inadequate insulin deliver which can then translate into to either blood sugar spikes or blood sugar crashes. 
Here's the food scale that I use! 
Supply Organizer
Even though a type 1 diagnosis can be scary and overwhelming, none of us plan on staying holed up in our homes forever! Heavens no! Or at least, I hope not! Since we all be leaving the house eventually, it is necessary to have a good way to organize your diabetes supplies in a way that is tidy, manageable and portable. Thus, I highly recommend a good diabetes supply case to hold all of your gadgets and prescriptions. There are a ton of these to choose from but we have purchased a few from Sugar Medical and have been very pleased! 
A Good Book to Help with Management
There are a ton of good books on the market to help you manage type 1 diabetes. In my opinion, however, the best one to guide you and educate you in the beginning and along the way is Think Like a Pancreas by Gary Scheiner. I call this book my T1D Bible because it's full of practical type 1 advice to live by. The author is a T1D himself as well as a Certified Diabetes Care and Education Specialist (CDCES). Plus, it's written with a sense of humor and, in my opinion, in a way that's easy to read and comprehend.
A Smart Speaker
It's truly unbelievable how helpful having a smart speaker is. The ways in which it helps me manage my daughter's type 1 diabetes are many but I will highlight a few here! I have the Echo from Amazon or, as many people fondly call her, Alexa!
Alexa helps me make grocery lists of T1D supplies I need, set timers for insulin pre-boluses and set reminders for when I need to renew prescriptions, email the endocrinologist, call the insurance company, and change out gadgets such as pump sites and continuous glucose monitors (CGMs).
Plus, they are great for impromptu dance parties that can help you bring down those stubborn high blood sugars.  
If you do not want to or cannot purchase a smart speaker at this time, I highly recommend using the notes section on your smart phone to make reminder lists of things to do and buy or a log of trends you've noticed in terms of fluctuating blood sugars. Also, a stop watch, timer or anything that can help remind you of how much time has passed after insulin delivery would also be extremely helpful. If you're anything like me, I move on to the next task quickly and am very easily distracted.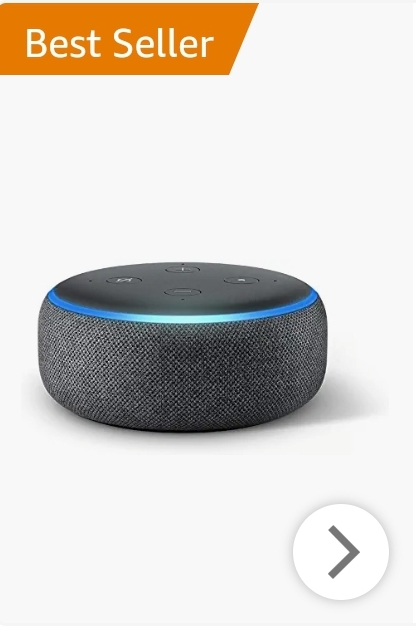 A "Go" Bag
Last on the list of must-haves after a type 1 diagnosis is a diabetes go-bag. I already highlighted the supply organizer case above but this is slightly different. This is perhaps a purse, sling bag or backpack that can hold your supply case as well as your phone, Personal Diabetes Manager if you're on a pump, water and low treats should you need them. You want something that's always packed, easy to sling over your shoulder, and ready to go anywhere at anytime. 
I hope you found this post helpful. If you are a newly diagnosed family, remind yourself often that it DOES get easier with time. Feel free to reach out with any questions you may have and, above all else, please know you are NOT alone on this journey. Alright... now go slay those blood sugars!
Check out the podcast's 10 week series for the Newly Diagnosed!